Update on search-resolver@0.x API response
For stores using search-resolver@0.x and the native search, VTEX Search GraphQL attribute AvailableQuantity will not return the exact quantity of products anymore. Instead, this field will always return null.
For further information, check our announcement.
This update does not apply to customers using the search-resolver@1.x.
Response before the update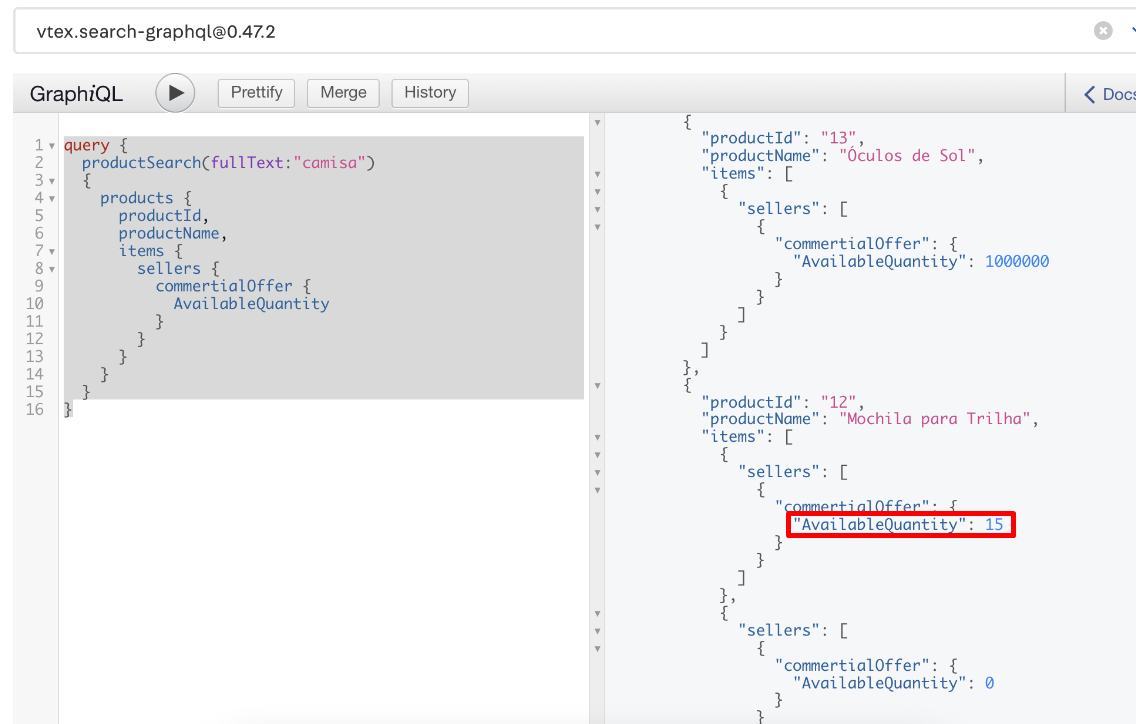 Response after the update