Filters display on Search Result page
Thanks to the new openFiltersMode prop it is now possible to define how many filters can be opened by a user at the same time on the Filter Navigator component.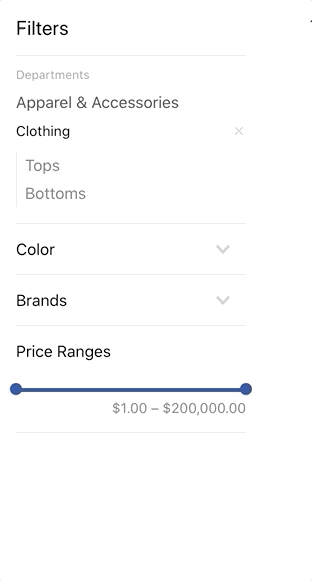 Notice that only one filter can be opened at one time. In the example above, the prop openFiltersMode is declared as one.
For more details, access the Search Result app documentation.
✨ We would not be able to deliver this amazing result if it was not for Felipe Ireslan from ACCT! Our sincere thanks, Felipe!